See what you can do
Outfitted with a large walk-in freezer and space for materials to be stored, the Composites Shop is a specialized workspace equipped for the fabrication, repair, and testing of composite materials, utilizing techniques such as layup, molding, and bonding.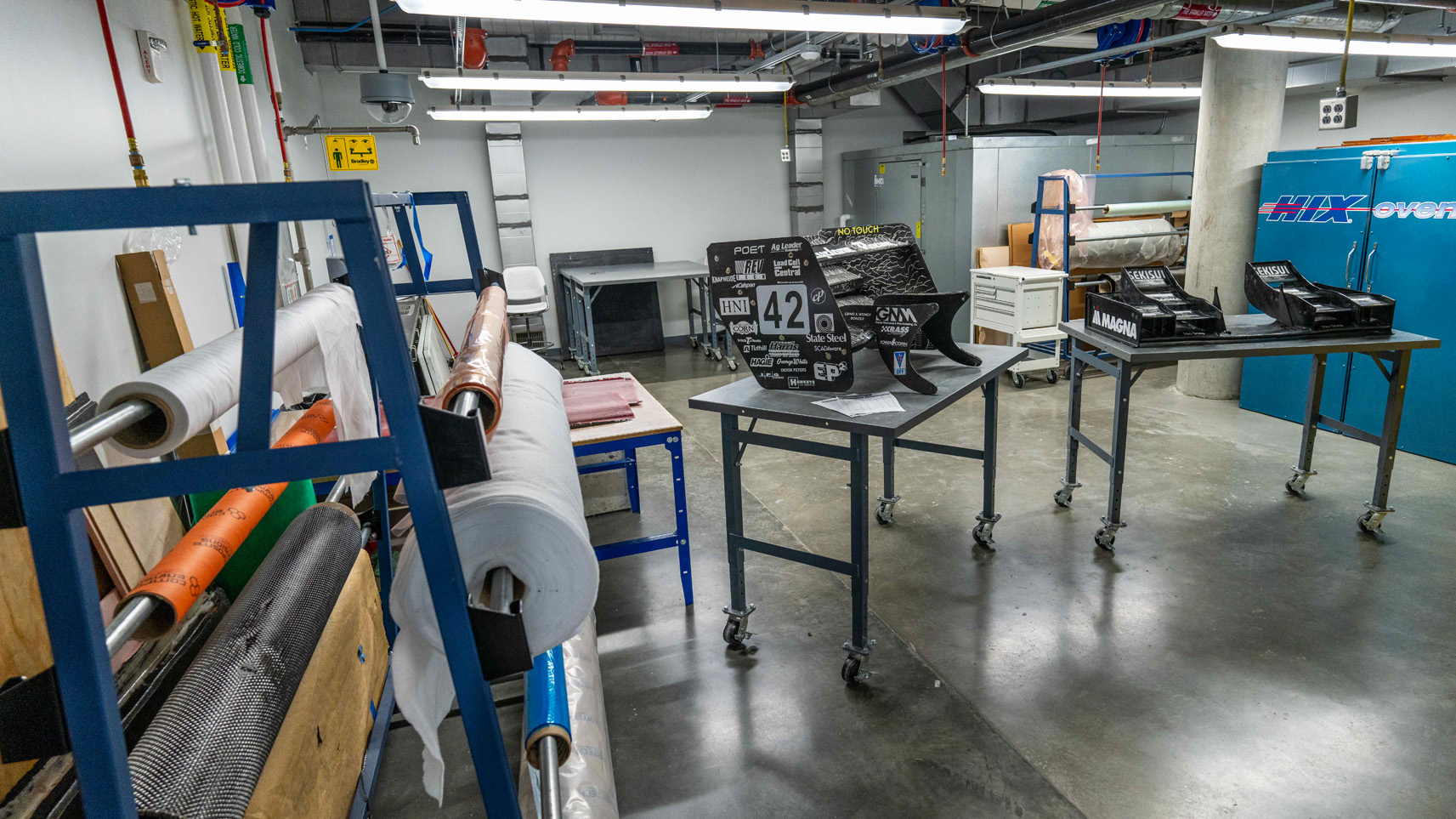 Operating hours
The composites shop is open 9 a.m. to 8 p.m. by reservation only. Makerspaces are closed on university holidays. Hours are subject to change.
Complete online training
Fill out the form below to specify your project or training request. Upon submission, you'll receive a Canvas invitation for mandatory EHS safety training that must be finished before accessing the space.
Hands-on training
Once you've completed the online training, schedule hands-on training with the shop supervisor. Send an email to heavymetals@iastate.edu. Attend the in-person training session at the shop, where you'll learn how to use the equipment.
Start creating
After finishing the in-person training, you're free to utilize the shop for your personal projects, class assignments, prototyping, and more. Your creative journey begins!
Makerspace Reservation: Composites Shop
Submissions must be made at least 48 hours prior to requested reservation time.